Mission Statement
Founded at the University of Washington (UW) in January of 2016, Women in Chemical Engineering (WChE) is a rapidly growing organization that strives to: educate, empower, and advocate for women in chemical engineering, and their supporters, by providing an open space for dialogue, mentorship, collaboration, camaraderie, and skill building through professional development, community networking, and outreach to primary, secondary, and post-secondary institutions.
​
All students, regardless of gender, are welcome and encouraged to join and help us advocate for women in this challenging and rewarding discipline!



At the University of Washington, for the 2015-2016 academic school year, women made up 32% of the undergraduate population (compared to the 33% national average), and 24% of the graduate student population (compared to the 31% national average).



Year In Review: 2017
This year in review was originally sent as a newsletter to highlight our achievements in the year 2017. For a full archive of our weekly member and quarterly alumni newsletters, visit our Newsletter Archive. To receive our weekly member newsletter, join our mailing list.
Letter From the President
WChE's first

year

of establishment--in which several new programs and traditions were introduced to the UW chemical engineering department--seemed like it would be tough to match going into the 2017-18

year

, but I'm thrilled to look back on the past several months and see that we only experienced more growth and successes for the organization. This past

year

, we introduced our first ever department 5k race/fundraiser, bid farewell to another great class of graduating seniors at our annual Senior Send-Off last May, introduced more undergraduate/graduate students to our CheMentoring Circles, experienced a 3x increase in attendance at our 2nd Annual Fall Industry Panel event, and reached over 800 hours of event planning and community service hours. I am excited to continue introducing new workshops and events in pursuit of WChE's three pillars: professional development, community outreach, and community building, and can't wait for what the 2018

year

has in store for our incoming officer team!

Thank you to the current officer team, active members/volunteers, and alumni for your contributions to WChE -- we wouldn't be where we are today without all of you!

Amanda Levenson
2017-18 President
---
Events and Mission Fulfillment
Mission Overview
The primary purpose of this organization is to educate, empower, and advocate for women in chemical engineering, and their supporters, by providing a safe and open space for dialogue, mentorship, collaboration, camaraderie, and skill building through professional development, community networking, and outreach to primary, secondary, and post-secondary institutions.
Professional Development
We encourage our members to take advantage of the many resources available at UW and within the Chemical Engineering department, and advertise relevant networking and career-focused events on our media platforms. Many of our meetings incorporate a professional development skill-oriented workshop, including networking, interviewing, and LinkedIn. We also collaborated with ACES to host the 1st Annual WChE-ACES Invited Seminar Speaker. Last April General Ellen M. Pawlikowski came and talked to us about her career path, her current work with the Air Force, and how chemical engineering has fit in and helped her along the way.
In addition, in November we had our 2nd Annual Industry Panel, an event focused on facilitating our students' (1) career identification, (2) internship/full-time job search, and (3) networking. With over $10,000 raised, 200 student attendees, and 20 panelists, it was the single largest event that WChE put on last
year
and we are proud to give our members the opportunity to interact with a diverse array of chemical engineering professionals.
This

year

, our annual Fall Industry Panel more than doubled in size; we had over 200 attendees! We could not believe the overwhelming support. The planning committee spent months finding 20 inspiring chemical engineers in industry from all over the country to be on our panels, coordinating travel plans, and working out all the day-of details. Not only was being a part of that committee with so many leaders in our department an amazing opportunity, hearing the feedback from attendees and panelists alike was the most rewarding part of the event. Knowing that so many students were able to network and make those professional connections with representatives in a variety of fields made the entire event worthwhile. I can't wait to see what WChE has in store for next

year

's panel!
Caitlyn Wolf
2017-18 Vice President
Community Networking
Our second mission cornerstone is perhaps the broadest and most fundamental. Building and maintaining a safe, empowering, inclusive community within chemical engineering and beyond is paramount to our vision and purpose. We have focused on overall wellness have covered burnout, imposter syndrome, and diet & nutrition.
We encourage our members to build social relationships with each other at BBQs, Seattle Sounders games, and happy hours, and host events that address mental and physical wellness, bias, allyship, discrimination and advocacy.
One of our big events each spring - jointly planned and executed with the UW AIChE chapter - is our Senior Sendoff, an event where graduating seniors have a chance to say goodbye, share some advice, and celebrate all of their hard work at UW!

Many of our community building events have been paired with our CheMentoring Circles (CMCs), WChE's internal peer-mentorship platform. Students sign up and are placed in a mentoring circle with 3-4 other students. Graduate and undergraduate students have a rare chance to interact and build relationships, and our community is strengthened one meet-up at a time. We provide a loose framework for these groups, but ultimately they define their meeting frequency, length, and content. We have over 70 people directly involved in CMCs, and consider this one of our core contributions to the UW Chem E community.
This

year

, our CheMentoring Circles program grew to 78 people in 19 mentoring circles, including underclassmen, upperclassmen, and graduate students. We held social events including a happy hour at MOD Pizza and a holiday celebration with cookie decorating and hot chocolate in Benson Hall. These events, and the mentoring communities which grow out of them, are meant to cultivate a supportive and honest culture within our department. We are excited to work with the Resilience Lab this winter to further this effort with the creation of Benson Hall's very own Failure Wall, where students and professors are invited to share personal failures and lessons learned. Embracing vulnerability in this way will encourage the development of more meaningful relationships in the community, a core mission of the CheMentoring Circles.

Andrea Joseph
2017-18 Community Director
​
Outreach
Outreach to primary, secondary, and post-secondary institutions are crucial to our mission of supporting women in chemical engineering. We've sent volunteers to community events like Expanding Your Horizons and STEM fairs at local elementary, middle, and high schools. We've participated in UW events like Discovery Days and Involvement Fairs. We've also collected donations for Mary's Place, a local shelter for women and children, and raised awareness for programs like the Freedom Education Project Puget Sound.
​


One of our proudest moments of this past

year

came in October, when our outreach chair put on our "Introduce a Girl to Nano" Fair. Serving as an extension of the "Introduce a Girl to Photonics" Fair she put together last

year

, this event brought in over 250 children to see demos and interact with members of 10 UW student organizations, the National Nanotechnology Coordination Office, and a local Seattle high school.

I have had the honor of acting as outreach coordinator this

year

and have created my own education initiatives and events to inspire young girls to love science. Our Introduce a Girl series has grown from 50 girls last

year

to over 200 for this

year

's Introduce a Girl to Nanotechnology fair. We have collaborated with Women in Chemical Science, Diversity in Clean Energy, Women in Materials Science, and multiple departments for our events and hope to continue to grow and have an even larger impact. I look forward to seeing what other amazing events WChE creates and I'm proud to have been able to be a member and an officer during WChE's first few

years

.
​
Gabriella Tosado
2017-18 Outreach Director
---
Facts and Figures

General Meetings:Monthly meetings, generally incorporating a workshop, covering topics including:

Graduate School

Elevator Pitches

Imposter Syndrome

Burnout

This academic year, our average meeting attendance has been approximately 46, with a well-balanced mix of undergraduate/graduate students, and women/men​
Partnerships:Collaborations with other on-campus groups

Women in Chemical Sciences

Out in STEM

Theater for Change

American Institue of Chemical Engineers

Clean Energy Institute

Women in Science and Engineering

Molecular Engineering and Sciences Institute

College of Engineering

ASUW Women's Action Commission

Association of Chemical Engineering Graduate Students

These collaborations, and partnerships with companies have allowed us to provide and participate in a variety of events, fulfilling our mission cornerstones of professional development, community networking, and outreach.
Member Listserv:

Over 230 subscribers, with an approximate 80/20 split between women/men
Emails sent out have an average open rate of 59.4%

Spans faculty, staff, graduate students, post-docs, undergraduate students, and alumni, mostly within the chemical engineering department (about 20% of our undergraduate subscribers are pre-engineering)
---
Powered by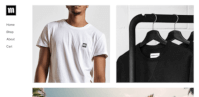 Create your own unique website with customizable templates.